Perhaps no other industry is as geographically diverse as the language industry. You can live in Turkey and have a customer in the US, while they have their translators all over the world — Argentina, Russia, India, Germany, anywhere! This relatively new phenomenon has a lasting effect on the whole workflow among all participants. Sometimes it manifests itself in the day-to-day logistics of your business: For example, there's a significant time difference with the customer, so you can't just call them whenever you want. Or there might be some cultural nuances that you miss when communicating with them: Is it okay to ask personal questions? Should you end your email with "Yours sincerely" or "Cheers"? Will they understand my British sense of humor?
Use Smartcat to receive payment from your customers overseas
But, more than anything, it affects the way your businesses are organized financially. Seemingly straighforward processes like invoicing (and getting paid by) customers in your own country can get messy — especially across borders. You spend far too much time on simple tasks, lose money — both directly and indirectly, — and, perhaps most importantly, you take away valuable time and energy that should be devoted to what you really care about: translation.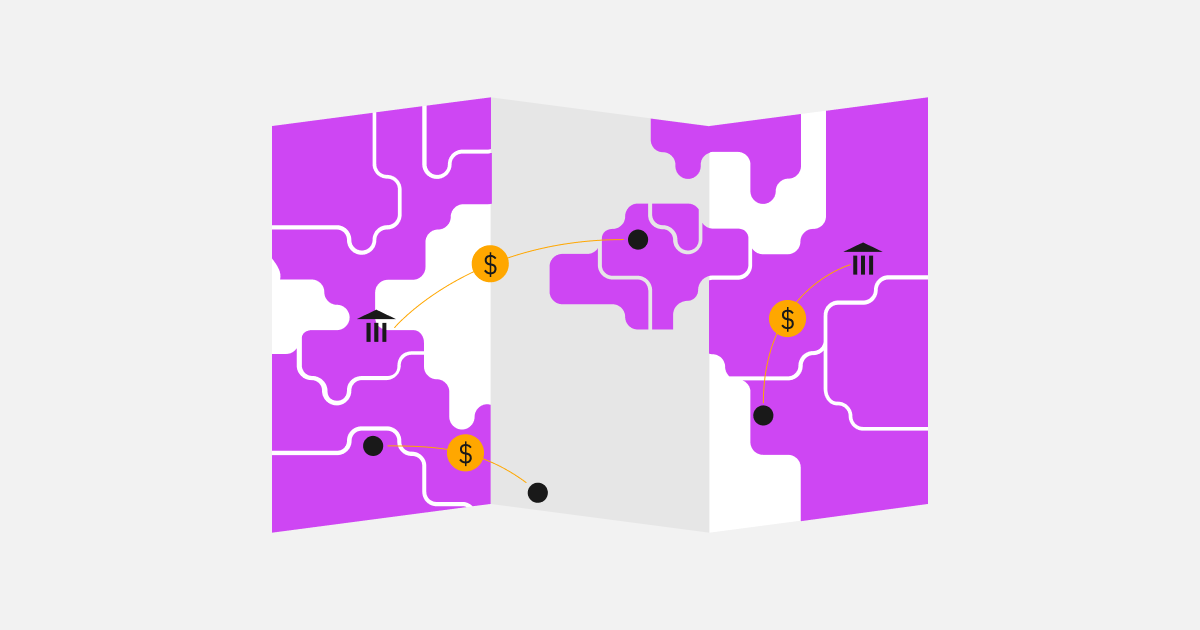 Problems with payouts in the language industry
"PayPal is simply not available here"
Irfan Ullah has been translating English to Urdu, Pashto, and Dari since 2009, working with several languages at the same time to secure more orders. Over time, Irfan's customer base shifted from local agencies to mostly U.S. and European companies, which caused an issue that most linguists in developing countries can relate to all too well:
"The main problem for all the linguists here in Pakistan is that most clients prefer to use PayPal, but PayPal is simply not available here," says Irfan Ullah, translator of English to Urdu, Pashto, and Dari. "Some one-third of my clients could use other options, but if the client is not willing to go the extra mile they'll simply say sorry and go."
Unfortunately, Pakistan is not country affected. In fact, PayPal supports withdrawals in just half of a list of ~160 operating countries, forcing others to look for alternative solutions, from good old wire transfers to more modern fintech tools. But this leads to a second problem.
High costs and commissions
Regular wire transfer fees vary from $20 to $100 depending on your location, typically falling on the recipient. PayPal takes 3–8% depending on your location — if available. In most cases, the fee is charged to the payer, but, unfortunately, customers typically subtract this fee from the amount they pay the translator — especially translation agencies.
Unfortunately, customers typically subtract the payment system's commission from the amount they pay the translator.
If the amount is high, PayPal's percentage-based fee can be pretty substantial, while wire transfers are not viable for smaller projects. Discussing the issue with your customer and choosing a suitable method for each individual project not only takes time but may also weaken the customer relationship.
Complicated country policies
Finally, even when you eventually get your money into your bank account, you may end up getting lost in your country's policies for payouts to individuals. How do you report where the money came from? What typess and how much tax do you pay? Do you need to request additional documents from your customer?
All this on top of the usual stressors in the life of a freelancer. And the risk of becoming a bit of a nuisance to your customer, don't forget, when you keep asking for an additional form or document here and there.
This latter consideration sums up the biggest non-monetary cost of tackling and juggling existing payout solutions, be it wire transfers, PayPal, Payoneer, Transferwise, etc.: Customers don't want freelancers to bother them with any kind of payment issues.
Customers don't want freelancers to bother them with any kind of payment issues.
Using Smartcat as a payment solution
How do we deal with this problem then? With a payment solution that takes into account both the freelancer's payout needs and the customer's payment needs. That's exactly what we focused on when creating our Payment Automation platform. We're in the priviliged position that, with our experience, we know exactly what challenges both sides of the payment process face in the language industry — not just any industry.
There are many perks to getting paid via Smartcat, but we'll just quickly mention three of them:
Better rates: free payouts to EU/US, $1 for most destinations, $3 tops,

Various payout methods: to your bank account, bank card, or various e-wallets,

No paperwork: you can invoice any of your clients without even being incorporated — Smartcat acts as an agency receiving money from the customer and then sending it to you.
Best of all, you can request payments for any language-related work: translation, interpreting, copywriting, project management, and so on.
Here's what freelancers who already use Smartcat to receive payouts have to say about it:
"Most of the payments that are collected via Smartcat are transferred to your bank account in one go," says Irfan, "so you don't have to pay huge bank charges, and it's very, very helpful."

"Smartcat's finance team was very supportive when I wanted to set up a custom payment method," says Otávio. "After a couple of quick email exchanges, we were able to establish a new way of transferring money that perfectly fulfilled both my country's complicated requirements and my own preferences."
"I didn't have to convince any of my customers. Most people who didn't know Smartcat jumped at the opportunity once I explained how it worked."
"There were a couple of translation agencies that had nitpicky policies regarding payments. Smartcat proved to be a quick and simple solution in these circumstances.

"I had a client from Germany who wanted to pay me through Smartcat, and the process turned out to be simpler than I expected. With PayPal, I had to wait more than a week to get my money in Korean Won in my bank account. But not on Smartcat."