You might already be familiar with Smartcat's WordPress integration to localize websites. To give you more options, we recently launched an app that offers another approach to managing website localization in WordPress.
It allows you to create translation requests and monitor progress right from your website admin panel. This comes in especially handy for content creators and managers operating large websites, as they don't need to leave their usual CMS environment or interfere with the translation team's work.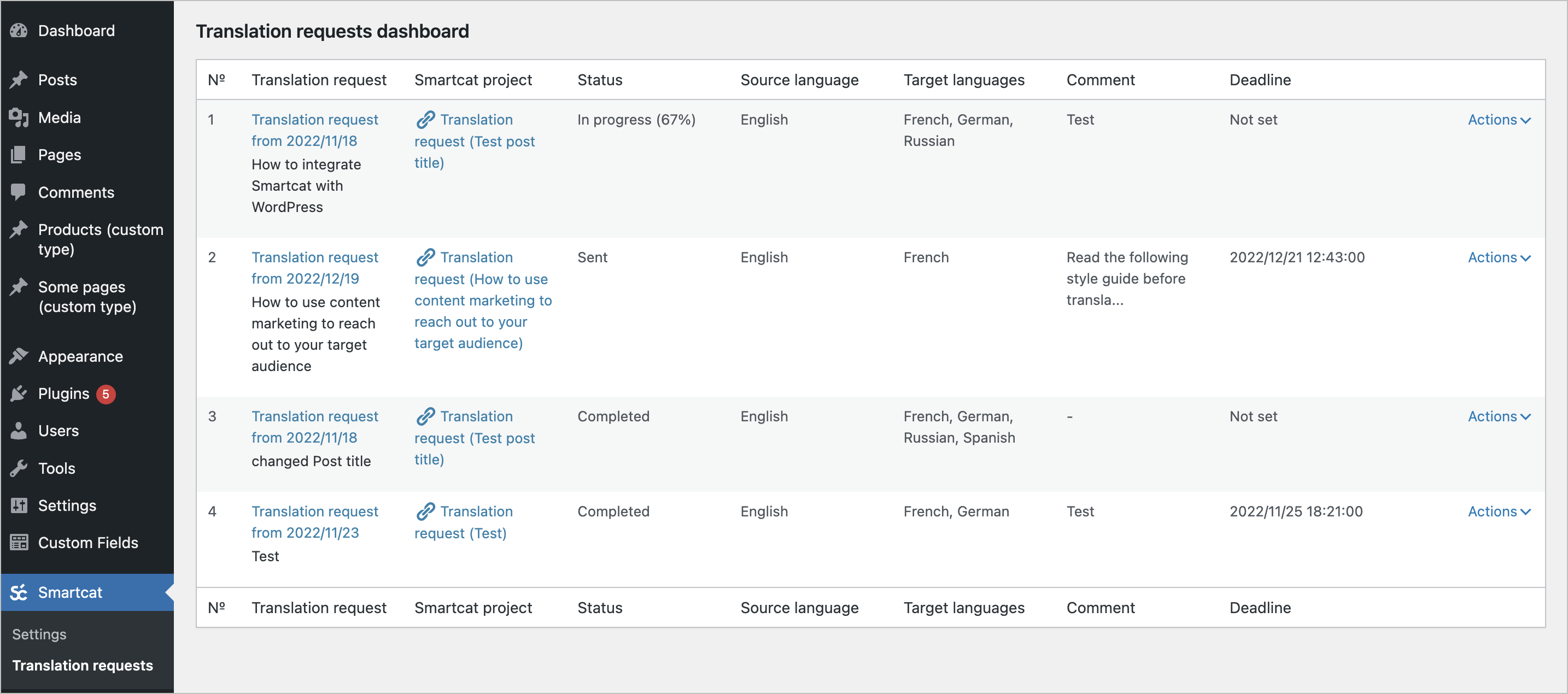 Other benefits include:
Translation status updated in live mode

Bulk actions apply a similar flow to multiple content pieces

Functionality for both project creation and adding translations to existing projects.
With the new app, you'll be able to cut both the time and effort needed to localize your WordPress website.