Welcome a new, more agile, and friendly version of Smartcat! We have just revamped all the key product pages. Let us just show you around!
All-inclusive Homepage
No more need to switch between the individual and manager views. Whatever you are looking for, you can find right on the homage under the handy shortcuts. Your translations, team, linguistic assets, available translation workflows, and more, are all in one place now, which means you can navigate to any section in a click.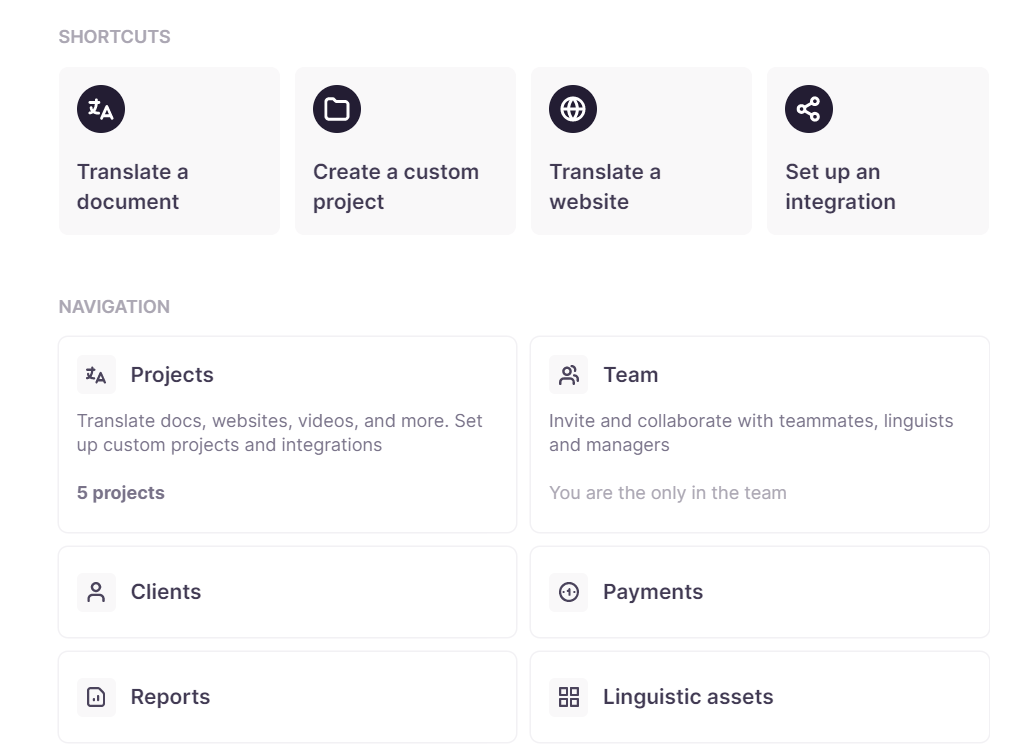 Accelerated projects page
Next, we've completely redesigned the projects page to let you see all the key information about each project right away. We also have reconsidered the project filters and sorting options based on your feedback. Now, you can filter your projects by creation date and sort them by Name, Creator, and creation date.

Streamlined project creation flow
And last but not least, we've optimized our project creation wizard with the most popular translation options in mind. You can choose between fully human translation performed by your team or translators from the Smartcat Marketplace, a combination of Smartcat AI translation and human editing, human translation and editing, or both of these plus proofreading. You can also build your own workflow to customize it to your specific needs.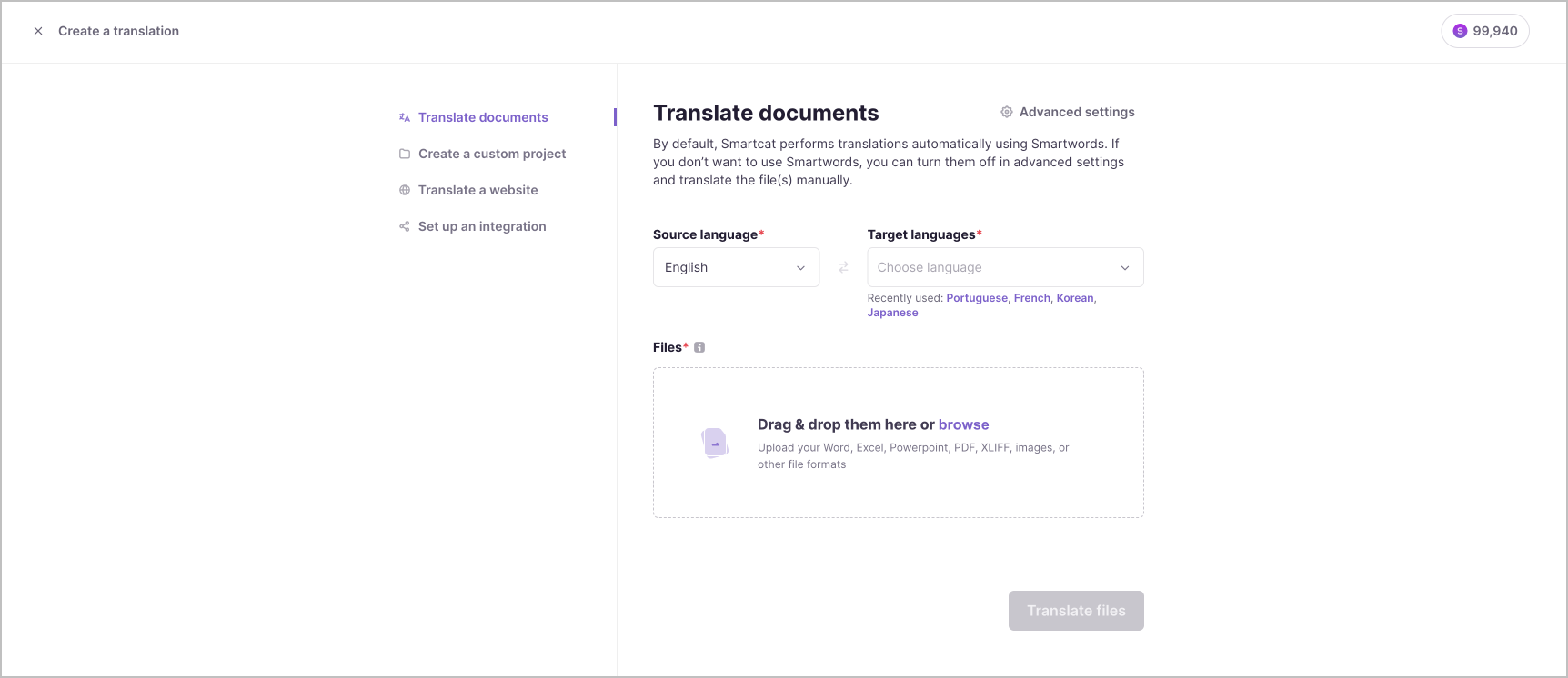 You can also hire a professional linguist to review automated translation results in a click of a button.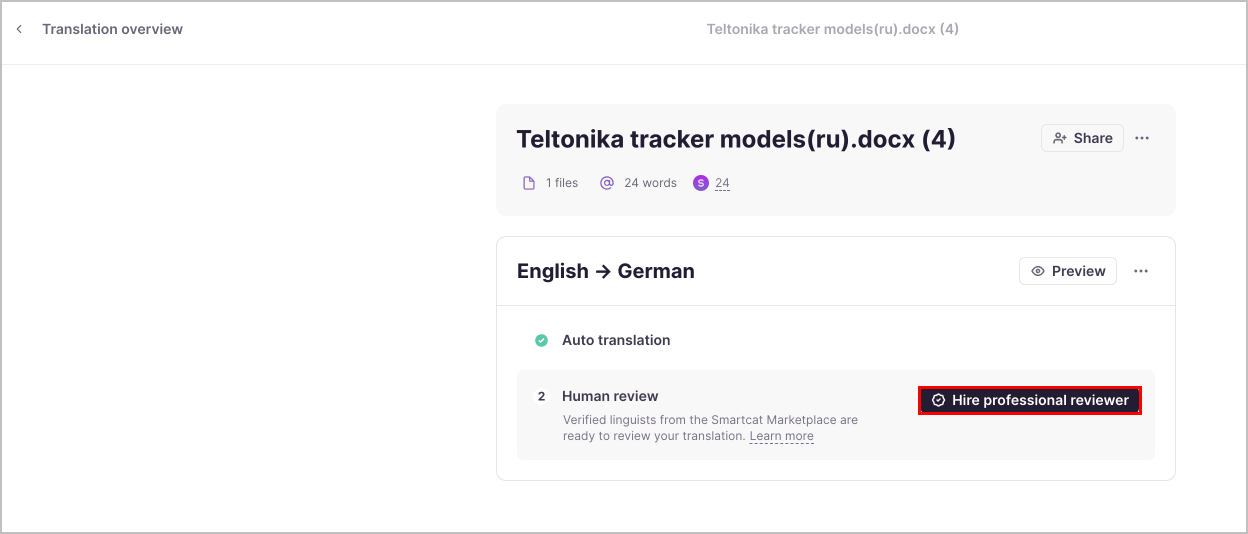 Smartcat AI will pick the best professional at the lowest price automatically and do all the hiring and paperwork for you.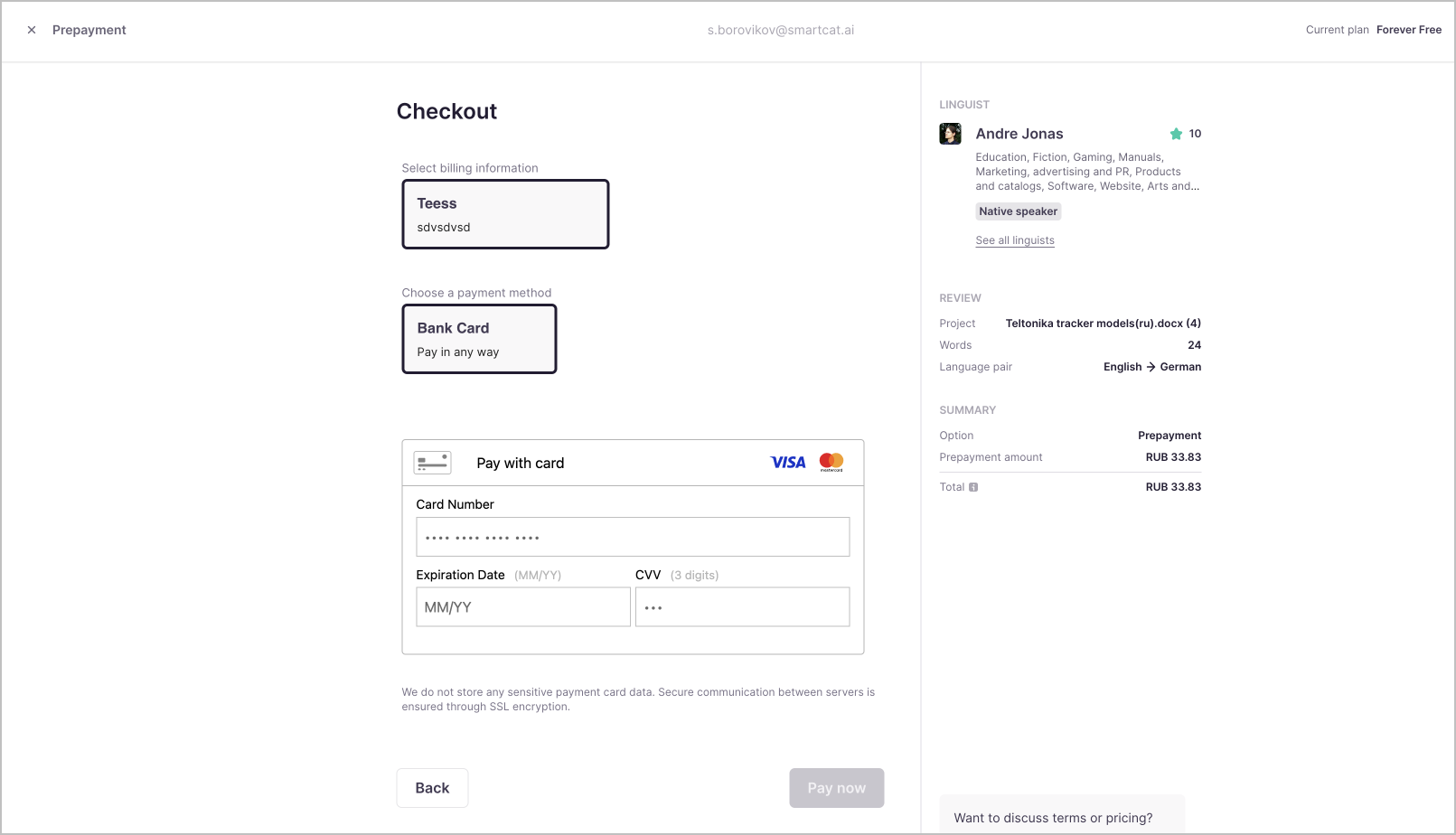 Can't wait to try out the new Smartcat? We are looking forward to seeing you there!
-