Smartcat for Google Sheets supports both instant automatic translation and is able to sync up content into a Smartcat project for professional translation and review.

Download Smartcat for Google Sheets from Google Marketplace and try it yourself!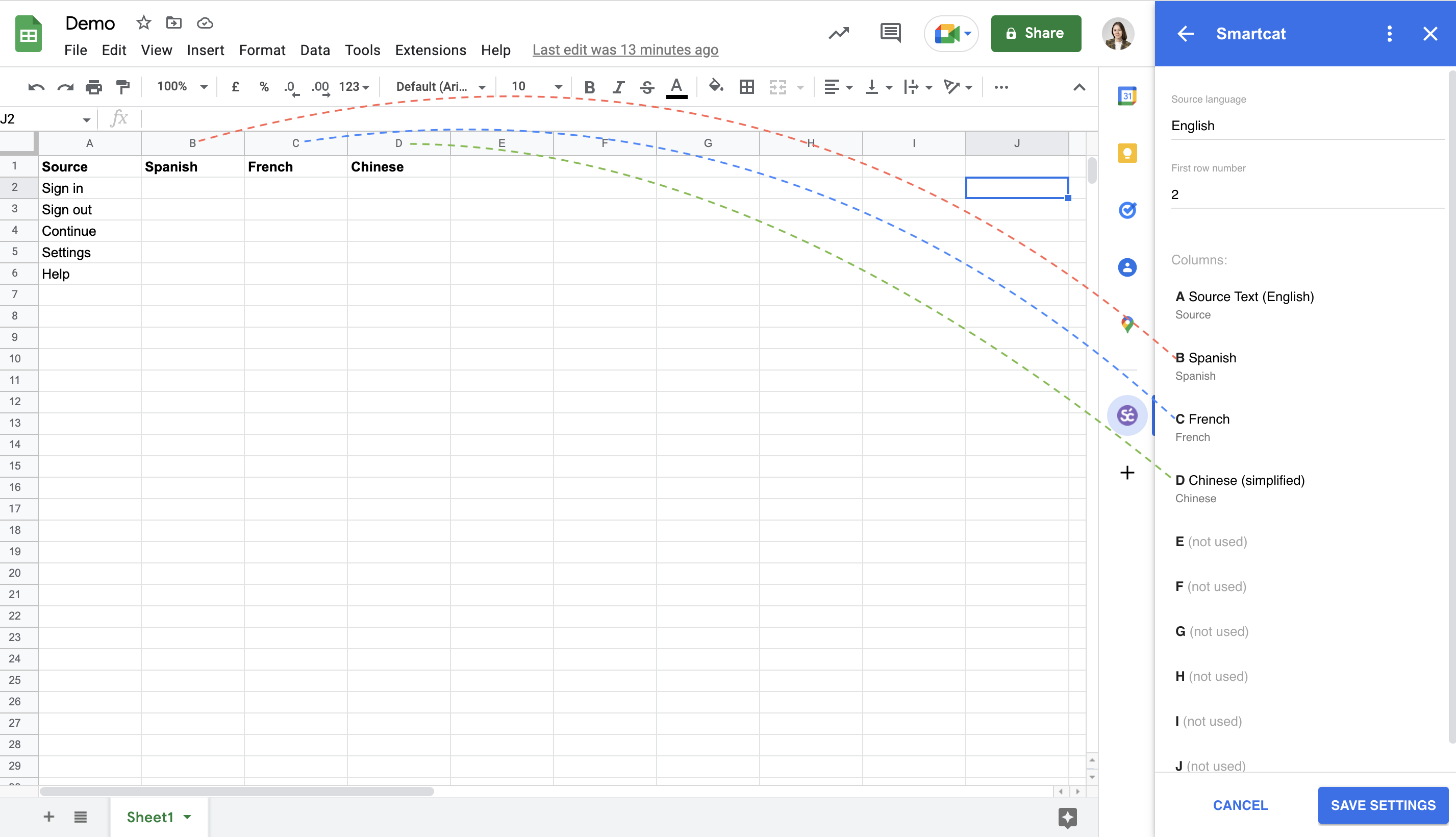 How does it work?
Install the app and sign in to your Smartcat account without leaving Google Sheets.

Configure your translation by selecting the target languages and the rows to be translated.

Choose to use AI translation or create a Smartcat project with the content of your spreadsheet to translate it in the Editor, either on your own or inviting collaborators.

Send your translations back to the spreadsheet automatically or when you need them.
This means you don't have to constantly switch between the spreadsheet and your translation tool, or have to use complex formulas to get your content translated.

Want to learn more? Check out our help documentation.