Editing big texts is a challenge and searching for a specific segment, comment, or revision can take hours. This is why we are constantly working to improve our Editor's search mechanisms and filters.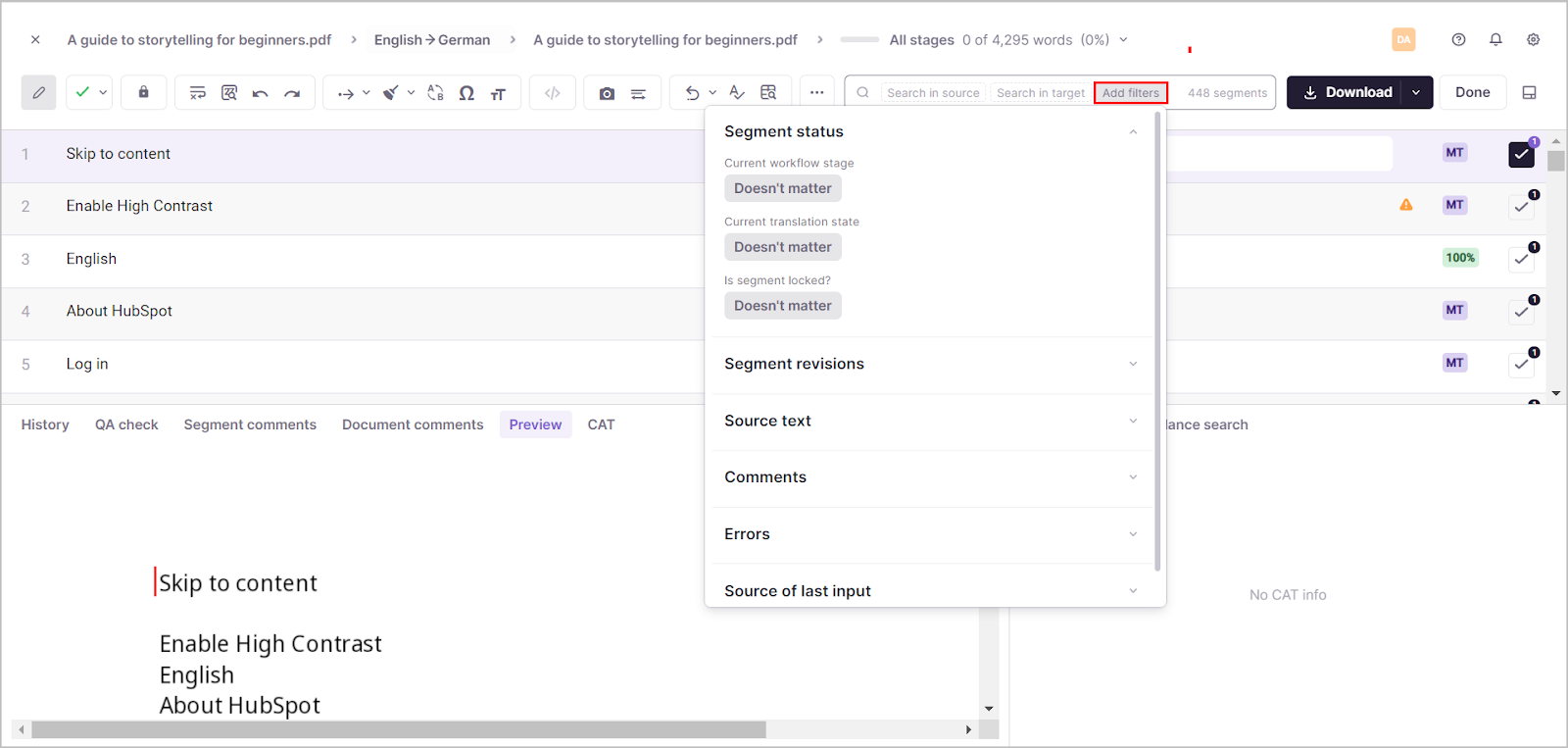 What's new?
Improved segment status filters. Now you can find segments at a specific workflow stage and translation stage, e.g. the ones that were not edited yet, or exclude locked segments from your search.

Filtering by modification author. These settings let you view revisions made by a specific person, your new editor or client and at a specific stage.

New filter for numbers. Looking for the segments that contain numeric symbols only to exclude them from word count? We've got a filter for that too.

Ignored errors filter for freelancers. Want to see the errors that your reviewer skipped? Just set up the search accordingly.

Learn more from our documentation.

And there are more filters to come, so stay tuned!