Since its release, our new Editor has undergone a series of improvements. These are aimed at making editing quicker and more efficient.
Set your preferences. Specify the display options and/or select a more dense (compact) display mode.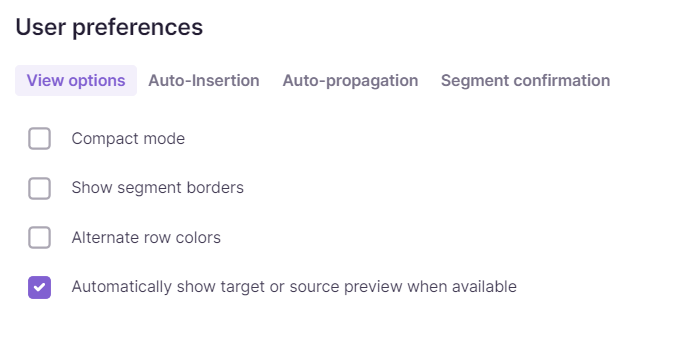 Add reference files in a click. Just drag and drop them right in the Editor to provide extra context and provide quick previews for designers.

Navigate with ease. Work with document sequences by automatically navigating to the next one when reaching the end of the file.

See all similar segments. When filtering documents, you can also see other documents that have segments matching the specified criteria.

And there's more, such as streamlined glossary terms adding, tags inside TM matches, etc.
So if you haven't switched to the new Editor yet, do it now!