This post is provided by John Ross, the founder of Test Prep Insight, an online education company.
As global travel and immigration becomes increasingly easier, and world populations become more heterogeneous, the need for multilingual communication channels and platforms will continue to rise. And this may not be more evident than in California – America's most populous state and perhaps the most diverse territory in the world.
As California's population becomes more diverse, California businesses will need to adapt to the times, especially with respect to their digital presence. In this post, we'll discuss the reasons why it may be wise for California-based businesses to make their websites multilingual.
English No Longer Rules The World – Or At Least California
Up until the 1980s, California was like most other states in the union – a predominantly Caucasian, English-speaking population. However, in the last 40 years, this has changed dramatically.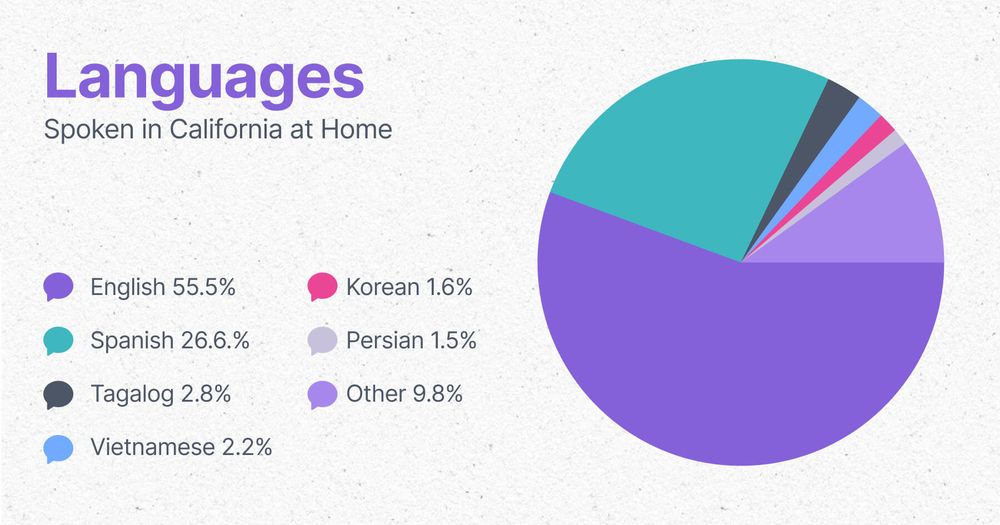 Today, more than 44.5% of Californians speak a language other than English at home. For those that aren't great at math, that is close to half of the population. In short, the last four decades have brought an explosion of bilingual and non-English speakers living in California.
Without a doubt, the most widely-spoken second language in California is Spanish. With over 10 million Spanish speakers, representing 26.67% of the state population, California now even teaches Spanish in school as part of its mandated curriculum. Historically non-Spanish speaking children are learning to speak Spanish as early as age 4.
However, it is not just Spanish that is spoken in California as a second language. When considering languages spoken by at least 50,000 speakers, there are over 20 languages spoken in the state of California.
Besides Spanish, these include Chinese, Tagalog, Vietnamese, Korean, Armenian, and Persian, just to name a few. In fact, California voting ballots are available in 27 different languages each election cycle.
To put it simply, California is a highly-diverse state with dozens of languages spoken widely, and business owners can no longer afford to simply offer English-only websites. With the increasing importance of companies' digital presence to attract customers, it simply makes business sense for California-based companies to make their websites multilingual – and thus readable – to all California residents.
Make translation simple, fast, and cost-effective with Smartcat
Whether making your website multilingual in California is legally required is a murky issue, and likely depends on your interpretation of certain laws. In other words, it's the classic lawyer-speak of "it depends."
Most legal obligations in terms of website translation are driven by privacy laws. Lawmakers want to ensure that people are aware of their legal privacy rights, and as such, tend to focus website translation efforts on these areas, and not general commercial content.
For California-based businesses specifically, as well as companies outside of California that conduct business in the state, they are governed by The California Online Privacy Protection Act (CalOPPA).
This California privacy law mandates that residents within the state of California be made aware of their right to opt of certain communications, as well as other vital information. While this law doesn't specifically state that websites must be multilingual, it is somewhat implied by the law's accompanying guidelines for webmasters.
In these specific instructions on how to comply with CalOPPA, "readability" is the first mentioned best practice. Websites with a California presence must use plain, straightforward language that is readable. This shifts the onus to companies to make a determination of whether they have a non-English speaking audience which may warrant such a translation to comply.
In short, there is no clear cut answer as whether website translation is legally required. It is a gray area that requires subjective judgment and pragmatic decision making based on variety of factors and moving targets.
Nonetheless, the threat of legal punishment is out there if you make the wrong call, and choosing to make your website multilingual might be the safe, conservative decision.
The Business Case For Multilingual Websites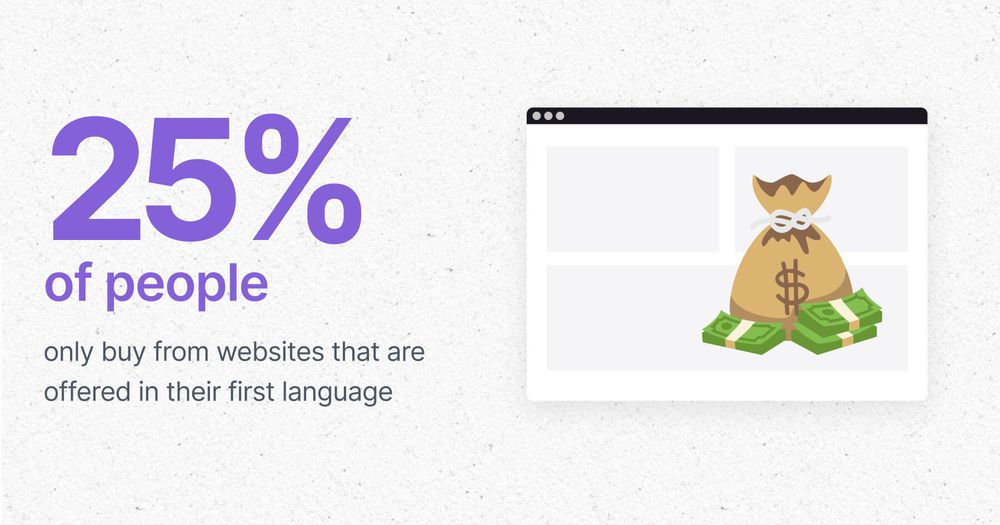 Studies have shown that when people are web browsing and making online purchases, they much prefer to do to so in their native language. In fact, over 52% of people surveyed said they only buy from websites that are offered in their first language. For California-based businesses that sell online, like eCommerce stores and even insurance agencies, you may be missing out on a gigantic segment of customers.
Relatedly, of those asked about their purchasing habits, more than 56% said that being able to access information in their own language was more important than price. Yes, you read that correctly – people care less about the cost of the item or service than simply being able to understand what they are buying. Given the importance of price sensitivity in marketing, this exemplifies the importance of language access in website design.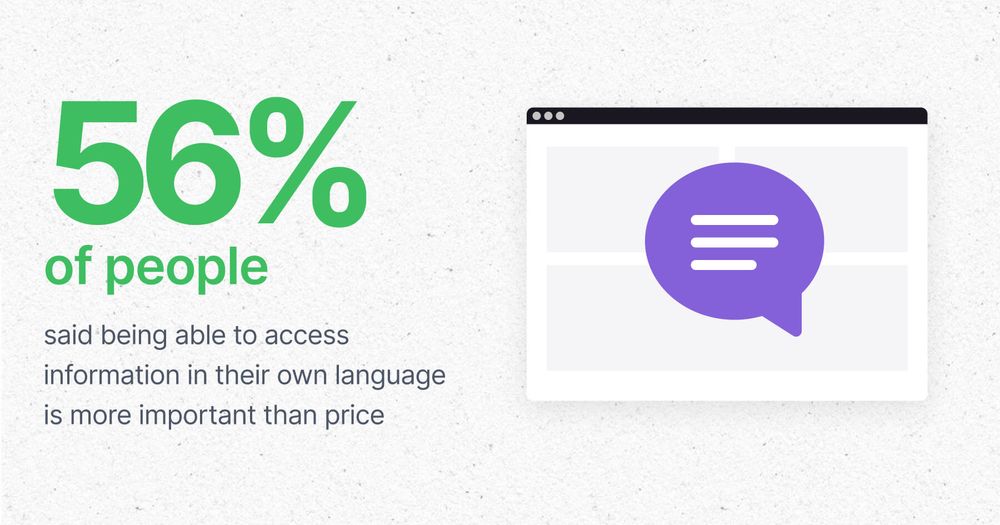 Being able to access information in native
Finally, somewhat unsurprisingly, a study from the European Union surveying bilingual residents found that when presented with a choice of a website in English or their native tongue, over 90% opted for the website in their first language.
By now, my point should be pretty clear. When visiting websites to do research and make purchasing decisions, people prefer to operate in their first language. And given the massive population of California residents that speak a language other than English at home, this should grab the attention of California business owners with an online presence.
When this demand for translatable websites is combined with the murky legal obligations, it is especially prudent for California companies to at least consider the matter – especially given how affordable website translation is these days.