The star of our blog today is Elena Renard, a professional translator who won the Smartcat Work & Surf contest by translating 168,875 words in the course of 2 months. Elena has agreed to share her story, one full of travelling and lifehacks for freelancers. Check it out!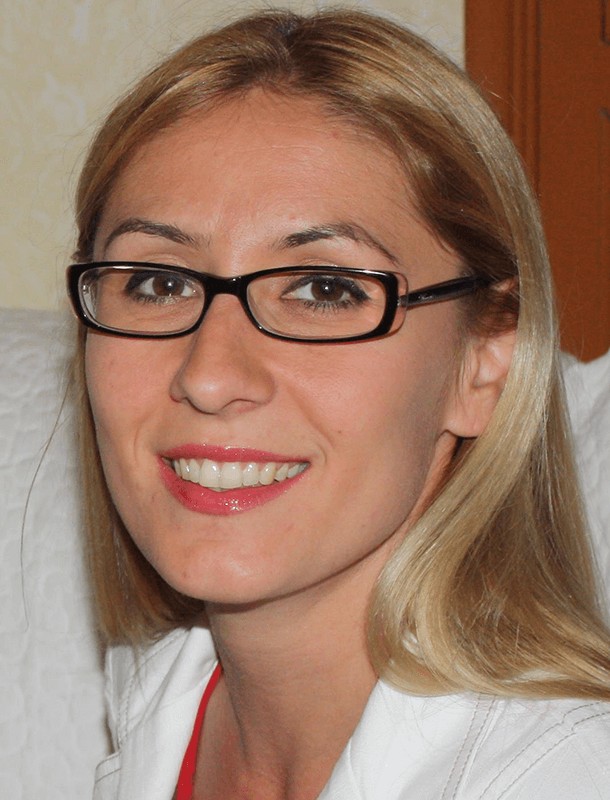 Hi, my name is Elena Renard. I'm 38 years old, have an Associate Degree in Administration, and have over 15 years of experience in assisting high-level managers of multinational businesses and diplomatic institutions (including Oracle, ADP, UNICEF, and the French School in Bucharest). Today I will tell you my story.
How did you create your own job and become a pro translator?
As for being a pro translator, I usually work 15 to 20 hours per week but when I have the chance to take part in a big project, I can spend more than 35 hours per week serving my clients. My working hours are flexible – sometimes I start early in the morning and finish late at night. Working during weekends is also a possibility. Client satisfaction is my top priority! Everything began 15 years ago, when my family and I decided to come back to France, in a small town one hour south of Paris. Life is nice here but there are no job opportunities. That is when I decided that I would need to create my own job. Something that I can enjoy and master. Something that I can do online without committing to full-time availability.
"Translating from English into French was the best option."
Translating from English into French was the best option. I have translated content on many different topics, but I specialize in localizing websites, legal texts, and business agreements.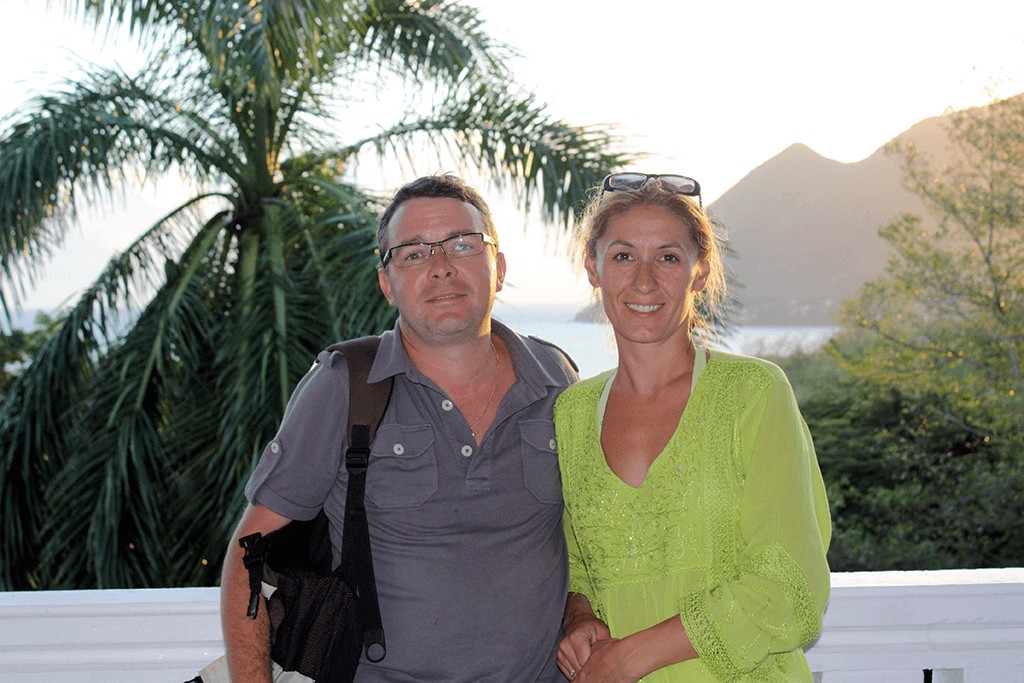 "I decided that I would need to create my own job: something that I can enjoy and master."
Technology and the future of translation
I use cloud tools and technologies to improve my productivity on an everyday basis. Cloud tools are just great, because I don't need to carry my computer with me when travelling. I can access my files from anywhere! This also saves space on my hard drive and helps to keep separation between my private and professional documents.
"Cloud tools are just great"
Some people say that automatic translation will soon displace human translation, putting us human translators at risk of "extinction". Although I agree that MT will continue getting better and better, a human mind and common sense will always be needed for creating truly accurate translations. Translation is more than just replacing one word with another, it also involves localization: adapting the content to the local culture and the context.
Lifehacking for translators
Here are a few lifehacks I use to boost my efficiency:
Concentration and curiosity! For maximum efficiency, a translator should be 100% concentrated on the job. When working, I don't listen to music, chat on messenger, or partake in other distractions. When I translate on a topic with which I am not familiar (such as ballistics!), I perform research before I start translating (such as by reading the client's website, Wikipedia, discussion forums, etc.). At first this can feel like a waste of time, but it is very useful and time-saving later in the project as words come more easily, thanks to me having a deeper understanding of the text.
CAT software is very helpful and using it does not mean you are a bad translator. I'd say that using it actually makes you smart! A translator using a CAT program is like Usain Bolt wearing shoes: he runs fast barefoot, but good shoes help him run faster!
Experience with CAT tools in the real world I discovered Smartcat in July 2014 when I was looking for a tool to help me complete translations more quickly. I was spending too much time on typing simple and repetitive words and phrases, and page layout was giving me headaches sometimes! But all the other CAT options required a monthly fee to use them at their full capacity.
Not being prepared to commit to any CAT tool, I wanted to try out a few before deciding which one is best for me. But the trial versions were either too time-limited or feature-restricted. Smartcat is free for freelancers like me, so I decided to give it a try. It took me very little time to get used to the interface and love it. All the functions are intuitive and it really takes just minutes to get started with Smartcat!
I like the fact that I don't need to install it on my computer. The fee/page system is great for me, since my work is highly variable from one month to another, depending on my clients and my travel schedule. I really appreciate the overall appearance and ease of use.
One wonderful feature is automatic project QA, which helps me to keep my work free of errors. Another great feature is the ease of transferring documents from other software via TMX/XLIFF import.
One thing that could be implemented in Smartcat is a hierarchical view for sorting through files, projects, and clients. I really miss the ability to list my files not only by projects but by client too. It would be much easier for me to navigate through files and subfiles like below: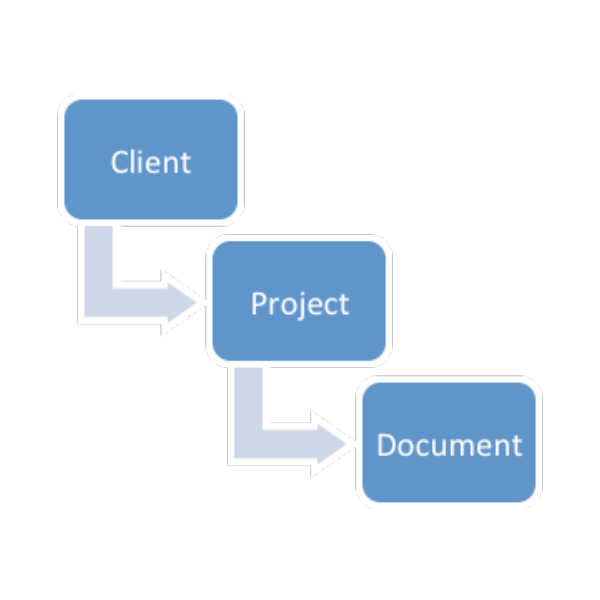 (Editor's note: Our engineers will implement this suggestion.)
How do you combine your profession with travelling?
As St. Augustine put it, "The world is a book and those who do not travel read only one page." My family and I love exploring new countries and cultures. We consider ourselves fortunate to be able to enrich our life experiences by travelling.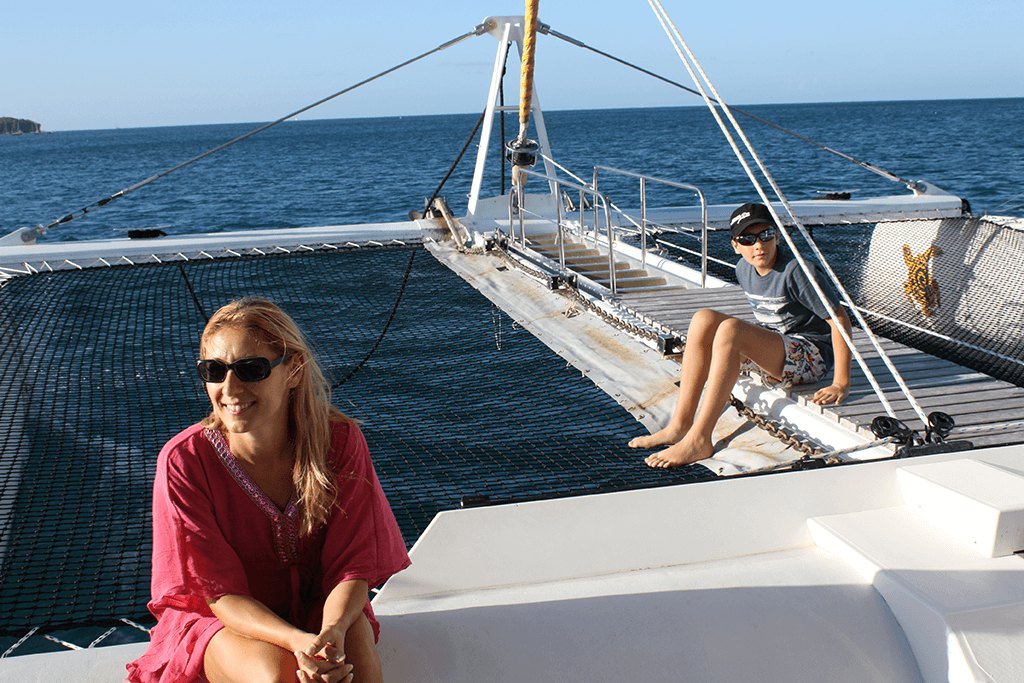 "My family and I love exploring new countries and cultures."
I love travelling and for many years now, we have regularly flown to a warm, beautiful Paradise Island every winter to escape the European cold. One day I received an email from Smartcat about the Smartcat Work & Surf contest. The contest period was December to January and the title Work & Surf was the perfect invitation for me – we were traveling to Sri Lanka for a winter break. I registered in seconds!
Winning the contest made me extremely happy and proud! It will help us make a dream come true: visit Japan in October. My family and I are passionate about Japanese culture, we never miss an event related to it. We have long wanted to visit this lovely country but our budget never allowed for it. Now this issue is solved and we'll be able to do the tour that I've already planned: Tokyo, Mount Fuji/Kyoto and Okinawa – a true Paradise Island!