When Topcon started seeing exponential growth in its range of products, they soon found that their localization setup needed to grow to handle the rapidly increasing volume of localized training materials and eLearning courses required to support both global clients and staff. To remedy this, Michelle Quirke, Australia-based Program Engagement Manager at Topcon, chose to work with Smartcat as a strategic partner to scale multilingual content, improve productivity, and increase speed to market.
The Challenge
Topcon is an established enterprise with a global presence. Whenever the company launches a new product, the Professional Services teams need to provide eLearning and training materials for customers and staff across the globe to ensure everyone is up to speed and fully trained.
They regularly need to translate instructional content into multiple languages: German, French, Italian, Japanese, Dutch, Spanish, Russian, Turkish, Simplified Chinese, and Brazilian Portuguese.
Before Smartcat, Topcon had some basic translation processes in place that worked for some time, but when the company started growing exponentially a few years ago, it needed a way to scale and accelerate the localization process. Michelle and the Professional Services Team specifically needed a way to scale multilingual content across their regional offices and for their international clients.
Moreover, Topcon had been asking rank and file employees with little experience in localization to translate content. Although they were native speakers, they needed direction and bandwidth to assist with the workload.
The Solution
Onboarding
Smartcat's user-friendly and intuitive workflows empowered Topcon to set up a sustainable and productive localization process, which required minimal onboarding and provided transparency across all functions.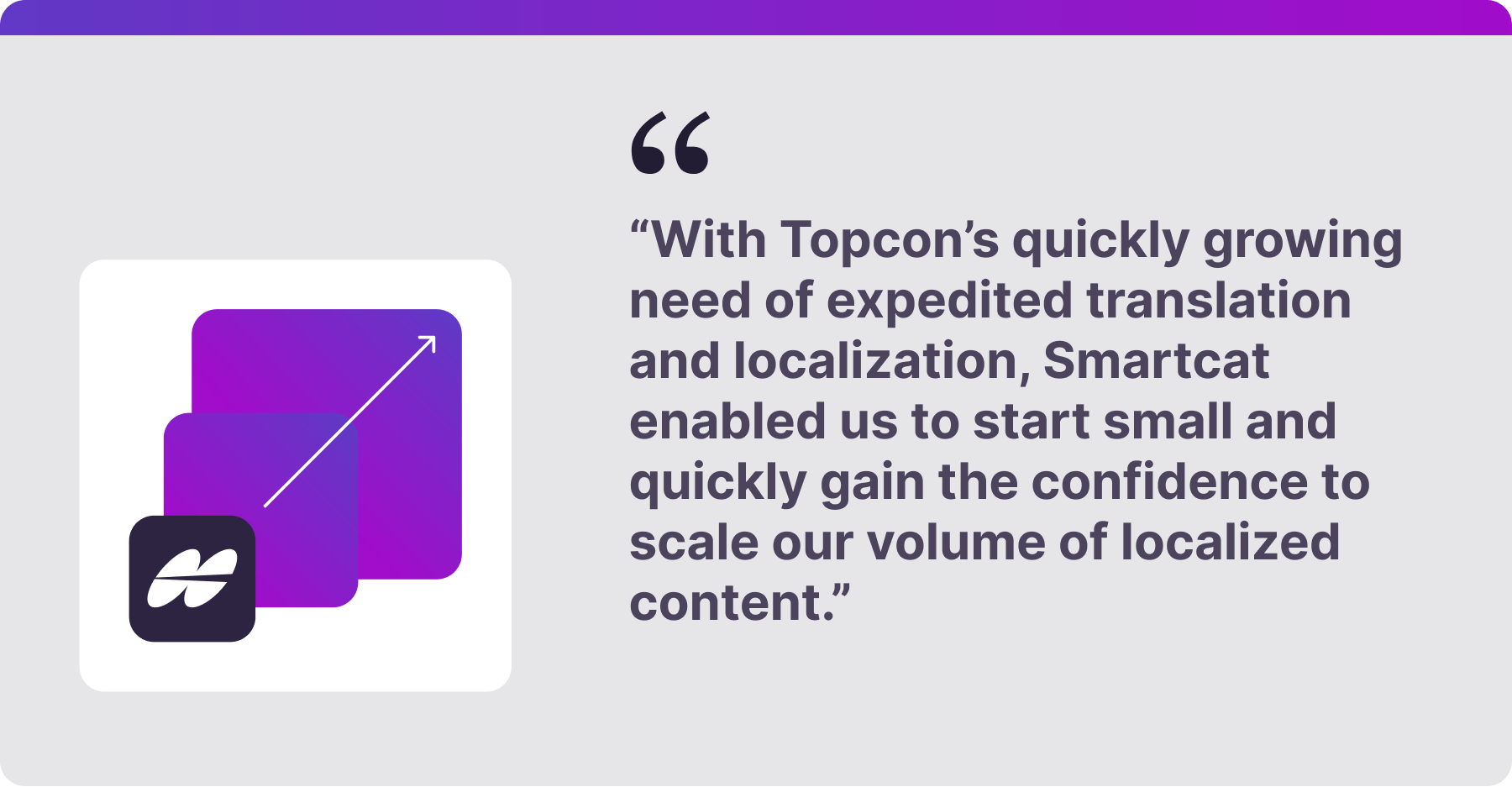 Professional Services, with Michelle's guidance, then further stepped up their localization game and created style guides and personalized voices for their customer personas, which, in addition to glossaries, they could add as resources to Smartcat.
Sourcing & Scaling Translator Resources with Smartcat Marketplace
Topcon was able to use Smartcat's AI-linguist sourcing to quickly find, onboard, and launch projects with translators and proofreaders from the Smartcat Marketplace, which is integrated into its workflows. Smartcat's marketplace houses more than 500,000 vetted linguists and agencies. In fact, Smartcat stands apart in the localization industry with over 50% of the translator market on its platform.
"The ease of use within Smartcat, the support that Smartcat provides, and the ability to source freelance translators or vendors from within the same platform. Everything I need is in one solution."
Michelle also said that she's been able to nurture a direct and ongoing relationship with Smartcat's marketplace-sourced translators, who have learned Topcon products and brand voice.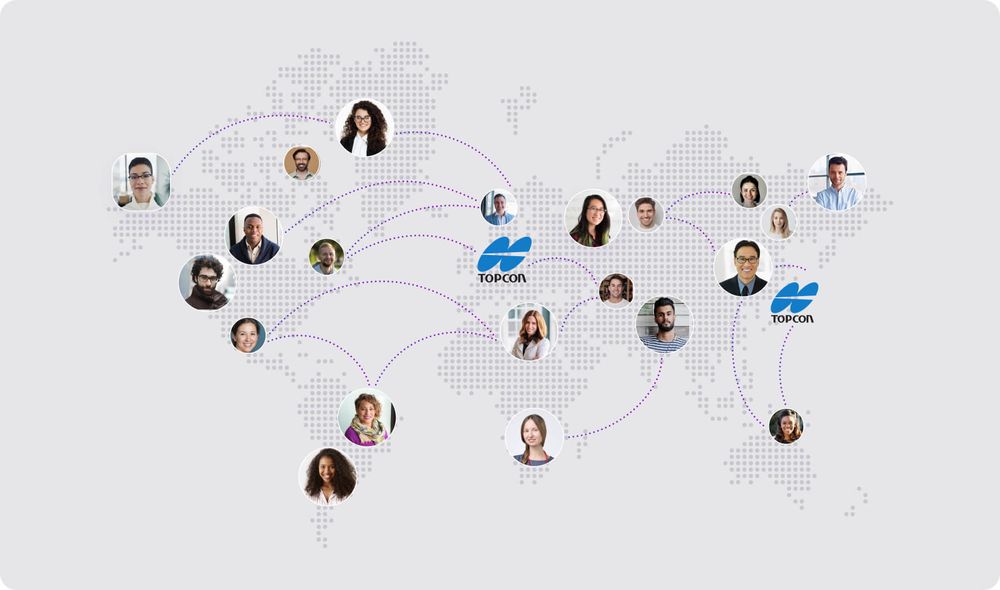 Reducing repetitive work with Smartcat's collaborative workflows
"We can now easily create variations of a base workflow to manage the process better and eliminate manual ad hoc tasks. We needed more collaboration in the content creation stage to ensure all information in our workflow met our translation requirements."
Automated localization workflows removed manual repetition aspects by reducing the time to perform a task, the risk of error, and the continual checking for tasks that may have been missed. Previously, the processes were siloed: they would send and receive translations via emails, manually import and export files, and communicate with translators and in-house staff in a decentralized way.
"Smartcat automated workflows allow us to 'set and forget' and provide confidence that the work is getting done."
Saving time with Smartcat's AI Translation with "Lights Out" project management
Professional Services also started using Smartcat's AI Translation with "Lights Out" automated project management solution. It uses all of Smartcat Automatic translations and translation memories, takes care of routine operations like assigning and splitting the workload among suppliers, and provides complete transparency. It also takes care of invoicing and paying freelancers with Smartcat's Unified Procurement Platform.
"Smartcat's AI Translations and automated project management save me considerable time and work. Once they are set up I can leave them to do their thing. All of these features work really well together."
Continuous Translation with Smartcat's Integrations
Michelle also connected Smartcat to Topcon's Jira instance to automatically and continuously send and receive translations.
"Once a Jira translation request has been approved, I am notified of the new project in Smartcat. I check the project configuration and then assign it to Smartcat's AI-linguist sourcing and automated project management. When the project is finished (after the final internal proofreading stage), I receive a notification that the Jira translation ticket has been updated with the target files attached, and the Smartcat project is complete."
Smartcat also offers flexibility for developers to personalize workflows and integrations, which is a point that Michelle noted helped in their workflows.
The outcomes: processes established, time saved, and a huge boost in confidence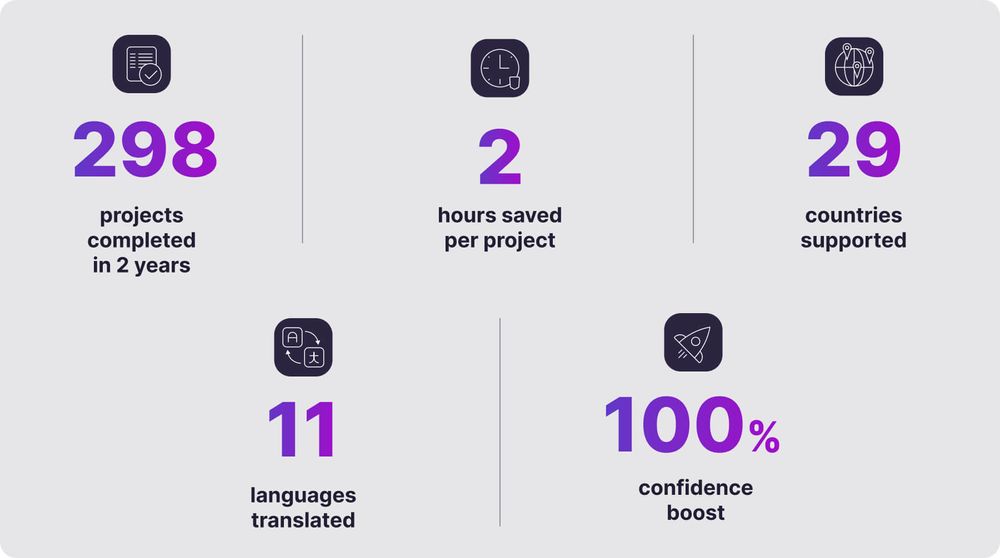 "We have produced 298 projects; of these, over 80% were for eLearning courses. Smartcat allowed us to increase our initial two target languages to ten easily and quickly."
What used to take the department 13 hours to produce one eLearning Course in 10 languages was reduced to 11 hours per course with the new Jira integration. Smartcat's AI Translation and automated project management, which manages the project from task assignment to completion, saves Topcon an estimated further two hours per course.
"The most significant result is the confidence in our ability to easily and quickly scale up the amount of content localization we can perform. With our core audience consisting of employees, dealers, customers, and end users, we have the potential to provide some real added value to their learning experience."
Join Topcon and scale your multilingual content localization!