This article was provided by Tom Siani, the content manager of Blog Waves, who has more than 6 years of experience in this digital industry.
He is collaborating with some well-known brands in order to generate traffic, create sales funnels, and increase online sales.
He has also written a considerable number of articles about social media marketing, brand marketing, blogging, search visibility, etc.
Are you planning to expand your business in a new market? What is the best way to do that?
Social media has become the number one means of brand awareness and building an online identity.
With more than a whopping 3.8 million users across the globe, it enables you to reach out to as many audiences as you can.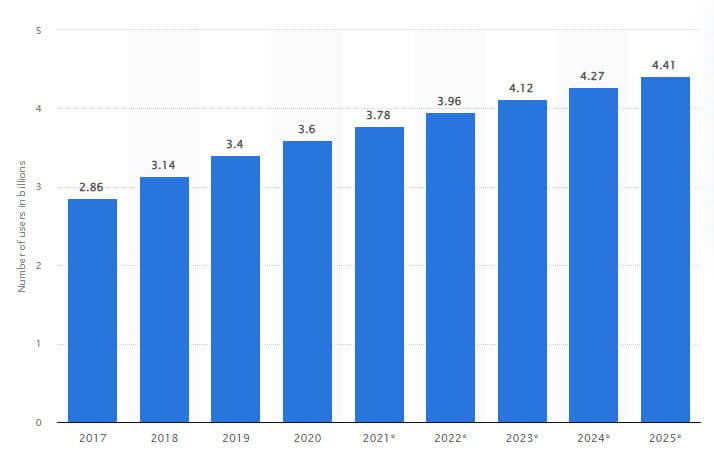 So marketing on social media is best for you if you're going to enter a new market and reach high ROI. Of course, it's not that easy and you need a strong social media strategy to reach success.
In this article, we're going to discuss some tips in this regard to help marketers improve their performance when entering a new market.
Define SMART goals for the new market
Having a set of SMART goals is an integral part of every campaign. No matter if you're an expert or a beginner, you need to start everything with a plan.
Here are some tips when defining SMART goals for your marketing campaign:
Specific
Your goals for the new market need to be specific, meaning that you have to exactly determine what you want.
For example, you can target a certain number of followers on social media, a certain amount of sales after a specific period or a minimum amount of traffic derived to your website from your social media account in the first months.
Measurable
Remember that your objectives should be measured regularly, so you need to focus on quantities.
For example, the number of followers, customers, social media likes, comments, sales, ROI, etc. are quantitative goals. Otherwise, you can't be sure about the success of your campaigns.
Relevant
This might be simple, but many marketers forget to abide by this rule. You have to focus on your company's purpose, culture, and long-term plan. Try to avoid irrelevant activities that waste your time and money.
Time-bound
Last but not least, you have to define a specific deadline for your objectives. In fact, you need to make sure that everything is being done at the right time to achieve a good ROI.
Choose the right social platform for your business
You might think that the more users a platform has, the better. But keep in mind that different platforms appeal to different people with different personalities. For instance, consider some stats of today's social media users:
More than 77% of Pinterest users are women.

Around 60% of 18-29-year-old internet users have Instagram accounts.

There are over a whopping 200 million business Instagram accounts in the world.

More than 70% of social media marketers want to spend more money on Instagram influencer marketing.

Around 25% of active users on TikTok in the U.S. are aged 10-19.

More than 40 million students and recent graduates are active on LinkedIn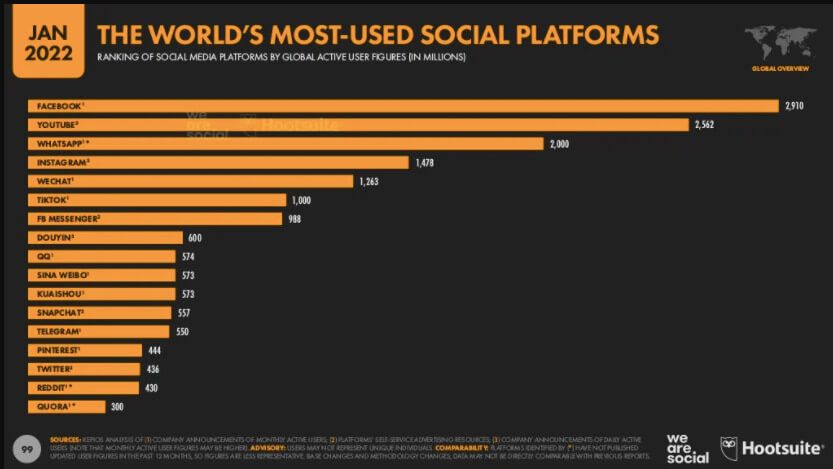 These figures indicate every network has a different set of audiences, and therefore, your company should select the right one considering these differences.
Try to find out on which platform your niche audiences are more active. For example, Facebook and YouTube are both great sites for advertisement, and LinkedIn is great for reaching out to experts, job-seekers, and recruiting new staff for the new market.
Laser-target your niche audience in the new market
Apart from a general demographic view, you might previously have from your customers; you have to try to target the exact audiences in the new market you want to enter.
Social media platforms can greatly help you to target them. Many businesses take advantage of a single social media dashboard to see who's following their accounts and how they interact with them on each platform.
Try not to reach out to as many users as possible because gaining irrelevant followers will lead to low engagement rates.
Try to gain niche-relevant audiences who're ready to interact with your content because of their interest in that industry.
Here are several useful tools you can take advantage of to find organic niche followers on social media:
Apart from these software programs you use some other lead generation tools to generate more social leads for your business.
Track your competitors' activity in the new market
Competition search is an integral part of every marketing campaign. Try to sort your competitors' list and track their activities all over social media.
You can find many user groups, channels, and communities using their previous social presence.
Remember that repeating their activity is lethal. You have to avoid copying content or any other tactics they use. Try to create a unique style and generate informative and compelling content to stand out and gain the attention of new audiences.

Generate content and include the local aspects of the new market
Now, you have to spend time or even money on content generation. Remember that content is king, and without compelling content, you don't have any chance in digital marketing.
Social media content can play a great role in building a brand identity and making audiences in the new market consider you a niche thought leader.
The thing is you have to pay attention to locality and anything that is important to local people.
For example, you have to react to every event, national holiday, or other local feature. Try to include local elements like colors, customs, monuments, and other important cultural items to localize your posts.
Never try to change their way of life, but get used to speaking like one of them. As a result, recruiting a local social media marketer can be beneficial, particularly when your language is different.
This way, you show you're part of their community, and this helps you to gain the trust of the new customers.
Build partnership with local Nano and Micro-influencers
Influencer marketing is increasingly gaining popularity among marketers. On the other hand, the fee for working with influencers is significantly increasing.
In such situations, you'd better go for Micro and nano-influencers who charge less.
Although their followers might not be that huge, they're usually highly engaged and, more importantly, more organic. In fact, their suggestions are more believable to people than Macro-influencers.
Try to find legit influencer accounts on social media and build a long-lasting partnership with them. Our recommendation is to use the following tools to find and assess niche influencers on social media:
Use analytics to measure your social media ROI
Finally, you have to think of analyzing your performance to know if you're doing well. Remember that you can't be sure about anything in social media marketing. In fact, it's an ever-changing area, and as a result, you can't rely solely on a single strategy forever.
Fortunately, all top social platforms have their analytics tools such as Facebook Insights, Twitter Analytics, Pinterest Analytics, Instagram Insights, etc.
Also, there are some other third-party tools that can be of great use to analyze your results. Here are some of the best social media analytics tools:
Using these tools, you can measure the results and recognize the weaknesses and strengths and optimize your performance accordingly.
Of course, analyzing the data these tools give you needs expertise. For example, if your engagement rate is high but the conversion is not, you have to find the reason.
It might be because of bad call-to-action, targeting bad keywords, confusing sales page, etc. After figuring out the reason, you can improve your activity and expect better results.
Make translation simple, fast, and cost-effective with Smartcat
Conclusion
Social media marketing can be of great help when entering a new market. This is the most cost-effective and straightforward way to reach out to new audiences and convert them into your customers. Remember to act like a human when generating content or engaging with users on social media. The more friendly and transparent you behave, the more users trust you.