Internationalizing a trading business is one of the best things a company can do. All types of markets — CFDs, ETFs, forex, options, and especially cryptocurrencies — are drawing an ever-increasing number of retail traders around the world, even more so in the light of recent events like the Bitcoin halving. With 75% of the world preferring content in languages that are not English, localization has many tangible gains for trading companies in the crypto and financial markets.
What role does localization play in trading of stocks, CFDs, cryptocurrencies, etc.?
Online trading is an international practice, but companies still need to adopt a localized approach. This means website, platform, education, and marketing materials all need to be written and/or translated for local markets. Localization means that the content is not only translated, but also adapted to perfectly suit the target audiences. The goal is to create effective messaging that spur the client to act. It's not one-size-fits-all. Software localization of financial technology, apps, and websites belonging to a trading company is the key to gaining international authority.
Big companies in trading have already understood the importance of financial localization. For example, eToro, one of the world's leading trading platforms, took localization seriously and benefited greatly. Jasper Lee, Managing Director of Asia at eToro and trading veteran, said this about their localization endeavors:
Obviously there are significant differences between the cultures, people see things differently. A simple but important example is — in Western culture, the color green represents profit and red indicates a loss, but for Chinese people, it's the exact opposite.
Another company called Emirex, a Dubai-located Digital Commodities Exchange for trading tokenized commodities, said that the global reach of their business was made possible with "localization and [the] understanding [that] the uniqueness of the local markets is the key".
Why you should localize your trading platform and materials
Traders are much more receptive to content in their language and are more likely to open trades. These are the reasons why it is best to localize and not leave the content in English:
The customer simply has a much better understanding of the topic at hand; how to trade, what the various instruments are, how the tools work, trade analysis, etc. There's less room for misinterpretation and this is important when dealing with money.

By making the environment more comfortable and familiar, you automatically increase client satisfaction, turning these individuals into returning loyal clients.

Confidence is a result of comfort, comprehension, and ease. The client will make better trades and is at less risk of losing their money.

And finally, companies improve lead acquisition and sales growth in new demographics in a much more organic way.
What countries are most interested in trade?
Many trading companies ask which languages to choose for the localization of their trading platforms, websites, educational materials, or blog.
Regulation
When it comes to trading, first of all, regulation plays a big role into whether a type of broker is allowed in a specific country or not, thus deciding whether translation makes sense in the first place. Brokers and Fintech companies need to see if their product would be allowed in a certain region. For example, crypto is banned in some countries like China or Bolivia, so it may not be worth investing in the language spoken there. With that being said, we have to look at the trade volumes per country.
Crypto growth worldwide
Let's see how looking at the trends in one trading market can help determine which languages and countries to select for localization. When looking at cryptocurrencies specifically, the number of users worldwide is only growing. Research by Statista revealed this in their report on the number of Blockchain wallet users worldwide from 2016 to 2019.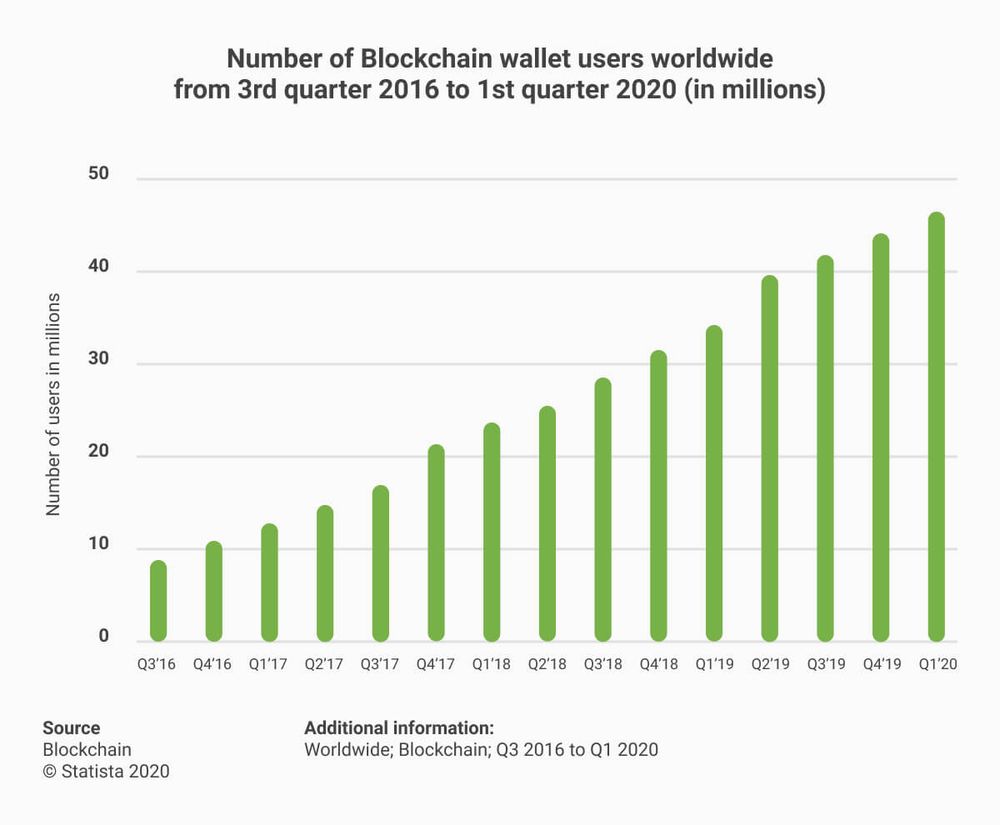 Another report found that the countries with the most crypto exchanges were the U.K., the U.S., Hong Kong, and Singapore. And yet another study, which looked into the adoption of Bitcoin as a form of payment, identified the 10 top cities that have now become crypto hubs.
San Francisco, USA

Vancouver, Canada

Amsterdam, Netherlands

Ljubljana, Slovenia

Tel Aviv, Israel

Zurich, Switzerland

Tampa, USA

Buenos Aires, Argentina

New York, USA

London, England
By considering such trends and growth in trading markets and usage worldwide, be it in crypto or otherwise, companies can assess in which countries they should start, or increase, their marketing and business efforts.
How to localize your trading materials for new audiences
Once a company decides to launch in a new region, it's important to create a localization strategy and determine such things as:
What needs to be translated? Will it be a 100% translated effort or are there only parts of your company's ecosystem that need to be translated? This comes down to the user journey. Most companies choose an all-or-nothing method to ensure that the user is not confused (for example, all in Swedish or leaving the content in English).

What software or cloud tools will you use to automate the translation process and ensure top-notch quality?

Will you create an in-house localization team or use a localization vendor?
To ensure consistency and the right messaging style, companies must also create style guides and glossaries. The conception of both takes time, but it's well worth it. The style guide needs to include elements, like:
Baseline guide — whether you use an established style guide or not

Target audiences

Style

Tone

Voice

Formatting

Brand personality

Words to avoid (for instance, to avoid the word crypto, some companies say digital assets or other alternatives)
Glossaries include all the terms needed for your product and need to be used consistently. This gives your company a much more streamlined image and also works toward avoiding any misinterpretations.
Working with a language service provider when it comes to translating software, websites, apps, or marketing materials can save companies a lot of headaches as well, especially those with little experience in internationalization.
Trading companies mostly already know who their target audiences are and should incorporate this into their localization strategy. Often they are divided into two groups: newcomers and experienced traders. Both need to be tackled differently:
In the case of the newbie, the style and terminology used in the texts need to be simple and straightforward; easy for anyone to understand. Confusing the client gets them nowhere and they are likely to leave.

On the other hand, the advanced trader doesn't need you to dumb it down for them and explain each small financial term. They expect technical terms and trade analyses with all the information and no fluff. Get to the point so they can start earning, like in the case of trading signals.
In regards to cryptocurrencies, there are even more target audiences, such as newcomers, hodlers, experienced, and traders from other markets. Each can be addressed differently in order to create even more effective messaging.
Choosing the right localization team
Some may try to take the easy, yet disastrous path of using machine translation tools like Google Translate, or the like, to do their translation work, without consulting with professionals. This can work to some extent, but you run the risk of leaving texts incomprehensible and poorly written, which will ultimately deter a lot of valuable customers.
The recommended route is to work with language professionals, either in the form of an in-house localization team or with an external localization vendor, who also has deep knowledge of trading in the market you are dealing in. As explained, the better the communication, the higher the sums deposited, exchanged and traded, and ultimately the more gains for your company.
At Alconost, we have localized over 1,500 projects, created over 1,000 videos, and launched hundreds of multilingual advertising campaigns. We are proud to work with various clients — from independent developers and small teams to major accounts such as JetBrains, Microsoft, Kaspersky, and Bitrix. You can get in touch with us via Smartcat or our website.
In closing, how do you think that FinTech companies could better localize and reach their potential clients?