The advent – and rapid progress – of artificial intelligence has spawned a whole new generation of translation tools that are redefining the way we bridge linguistic gaps. From real time translation to instant speech conversion, these cutting-edge solutions are delivering previously unthinkable levels of accuracy and speed.
Our curated list dives into the best machine learning translation platforms and text translators, as well as AI tools for multimedia translation and mobile apps. As AI powered translation continues to push the boundaries of what's possible in the industry, these tools stand out as a testament to its enormous potential.
7 of the best AI translators on the market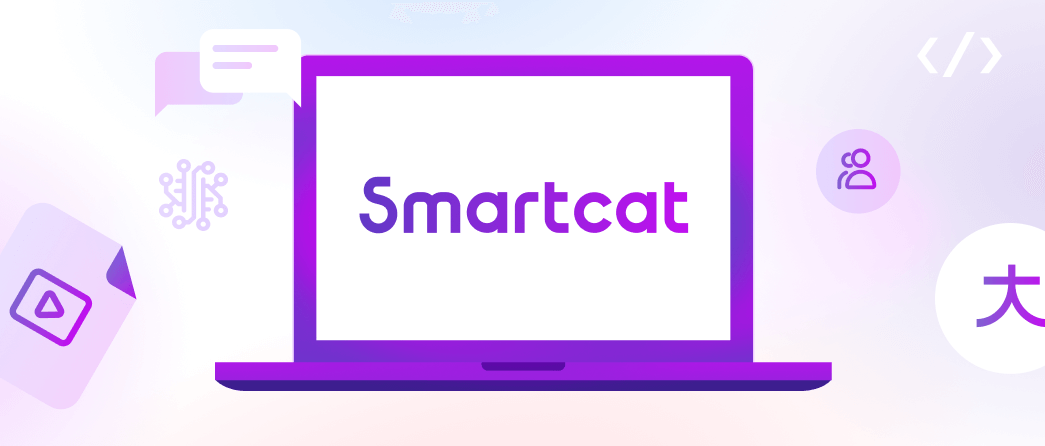 Smartcat AI
Smartcat AI offers a comprehensive suite of AI-driven solutions for businesses, delivering instantaneous results instead of weeks or months for translation and content management needs. Leveraging the power of Generative AI, Smartcat enables precise translations while maintaining terminology control, with customization options allowing users to adapt translations for length or tone. The platform ensures consistent and continuously improving quality through AI-powered editing workflows that remember every update made by team members.
Smartcat extends its AI capabilities into multimedia translation, offering video and audio transcription, subtitles integration, and AI-driven voice-over services.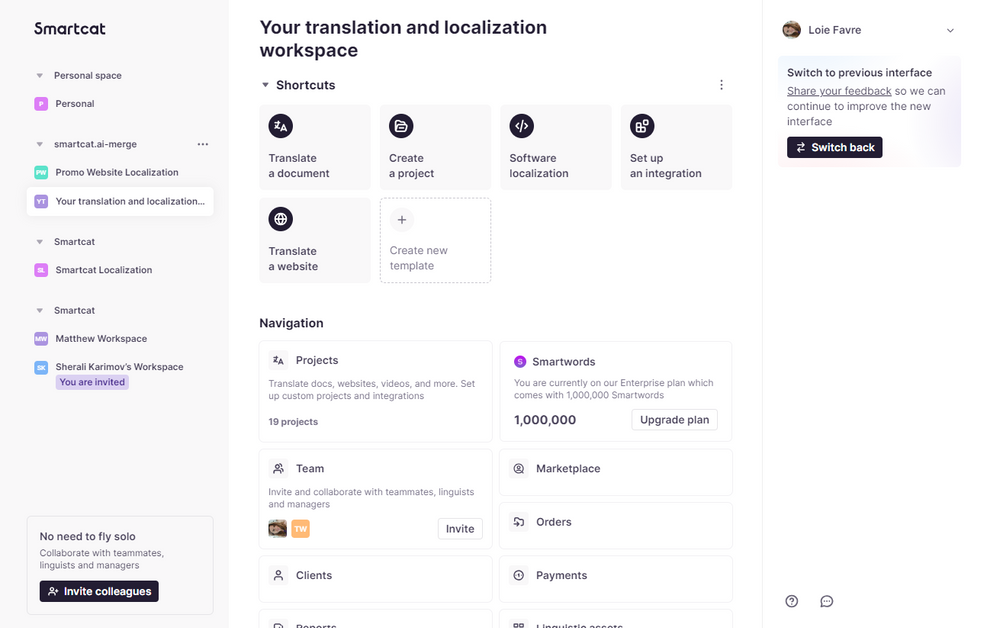 For content generation, Smartcat AI multilingual content generator seamlessly integrates with enterprise content libraries and covers over 100 use cases for various content types/formats, delivering end results automatically.

Smartcat optimizes budgets by over 90%, thanks to AI with minimal editing by teams and an embedded marketplace of vetted linguists that is 4-5 times cheaper than traditional agencies. It offers a simple DIY application suitable for enterprise end users, not just localization professionals, reducing administrative overhead and enhancing efficiency.
Smartcat comes with 30+ integrations, like WordPress, Jira, Salsify, Zapier, Drupal, Contentful, Google Docs, Figma, and more, allowing you to continuously automate your content on these platforms and often allowing you to order right from within the various user interfaces.
Smartcat AI solves the following problems for companies:
Growing demand for translation – Agency costs are preventing effective operation on a global scale

Intolerable turnaround time – Content is outdated before the translation

Inconsistent translation quality – Repeat errors due to a long, manually-operated supply chain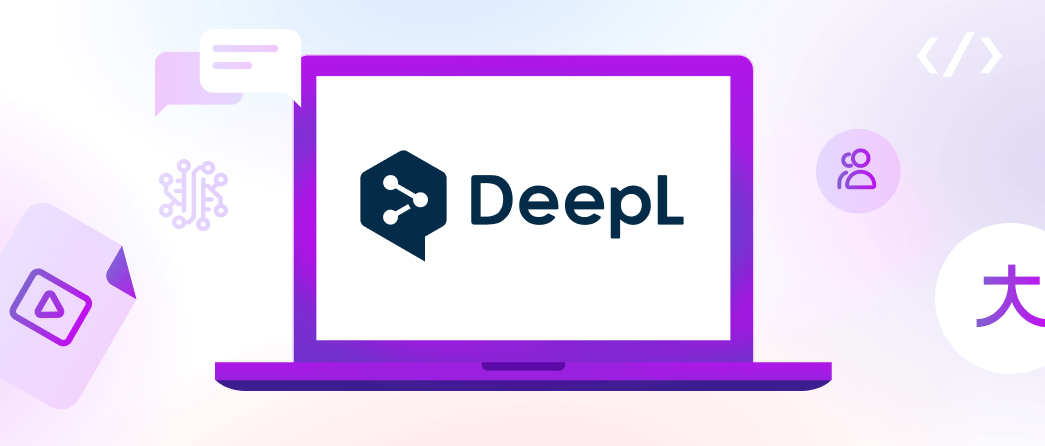 DeepL
DeepL utilizes artificial neural networks for translation, which can handle longer sentences and paragraphs without altering the original meaning. It provides various features such as language auto-detection, text-to-speech support, and alternative translations for word or phrase substitution.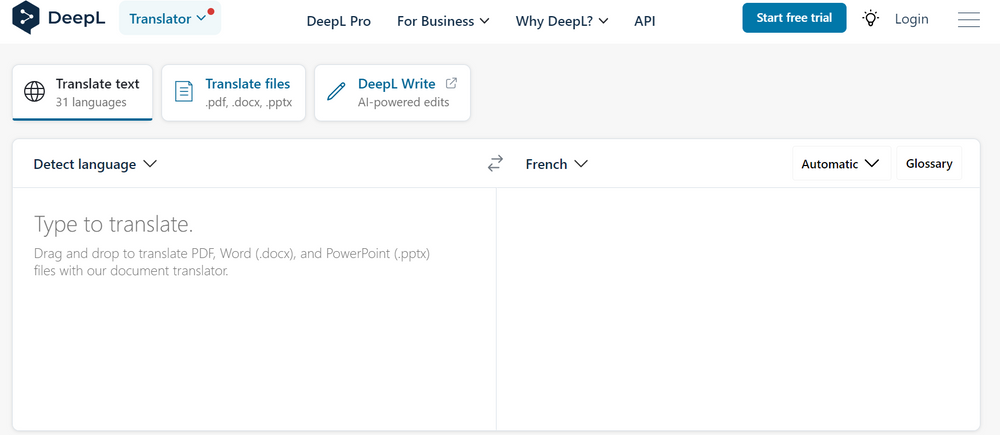 DeepL supports over 30 languages and retains source document formatting in the translated output. While most features are available for free, DeepL Pro offers paid options for enhanced quality and customization, allowing users to edit translations, work with larger files, and choose formal or informal tone.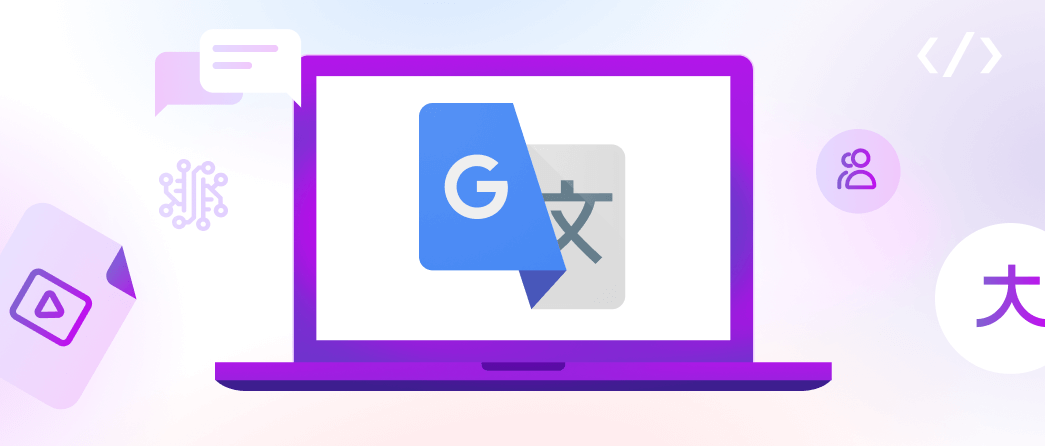 Google Translate
Google Translate is a widely used online translation service available on Android and iOS. It combines rule-based and neural machine translation models to improve translations over time. It can translate over 100 languages and includes voice and image translation capabilities.
Additional features like spell checking, transcription, and contextual translations contribute to its utility for multilingual texts, both on the cloud and mobile platforms. Other functions include automatic language detection, conversation mode for mobile, and an integrated dictionary.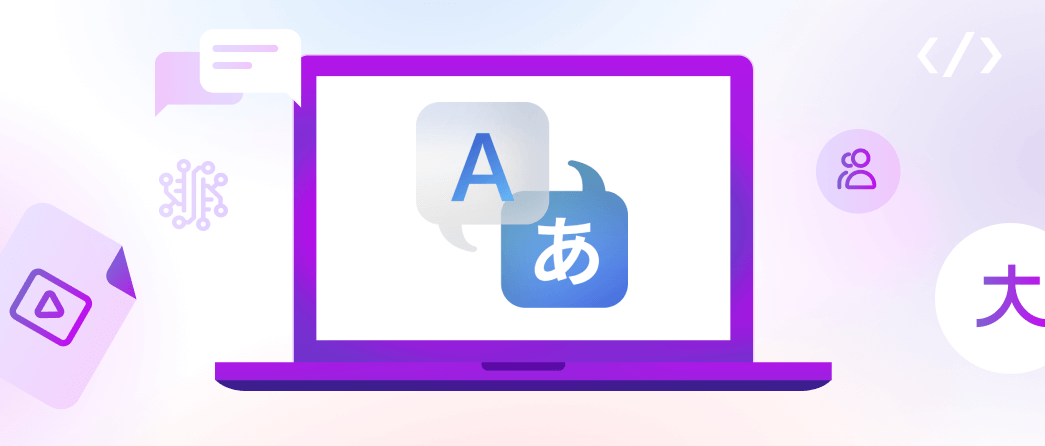 Microsoft Translator
Microsoft Translator, part of Microsoft's Cognitive Services, is a cloud-based machine translation service accessible from various Microsoft products. It offers translation into over 100 languages with high accuracy and fluency.
Features include real-time translations, audio translations, conversation support, and offline language support. Integration with Office allows for direct translation from emails, documents, and presentations. Developers can also utilize Microsoft Translator's APIs and SDKs for project integration.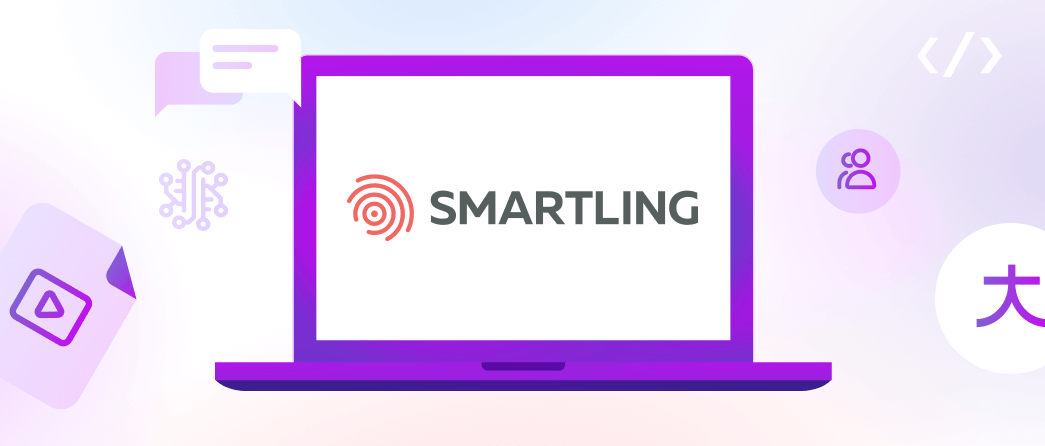 Smartling
Smartling is a translation management system for localizing apps, websites, and documents. It integrates seamlessly with existing CMS, devices, and design programs like Adobe Photoshop, Sketch, and Figma. Users can customize translation procedures and automate content localization.
Smartling utilizes both AI and human translators and includes features like translation memory and terminology management to improve accuracy and turnaround times. It offers task delegation, glossaries, and quality assurance tools for enhanced translation workflows.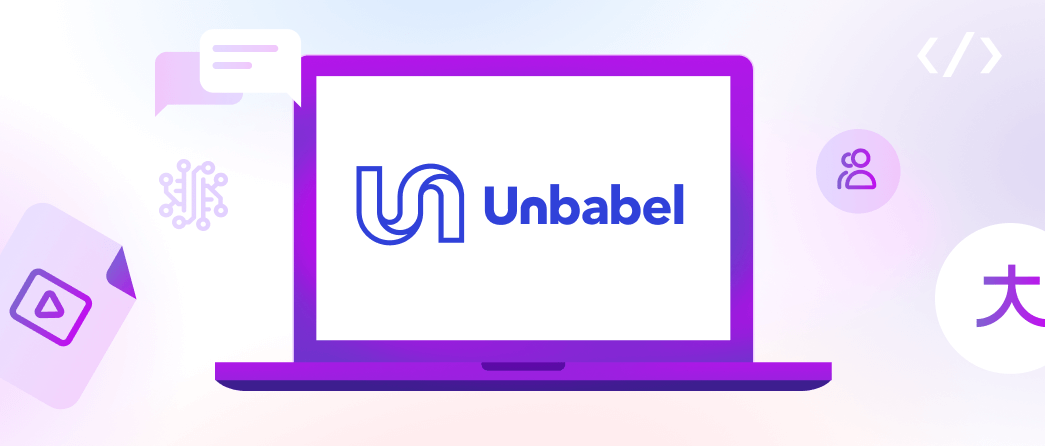 Unbabel
Unbabel is a language operations platform that facilitates cross-cultural communication. Text undergoes a three-phase process: machine translation, human editing, and final editing by a Senior Editor. Unbabel can translate various content types in 30+ languages and integrates with platforms like Intercom, Salesforce, and Oracle. It offers dedicated customer success managers for enterprise clients and customizable translation workflows for different business processes. The recent launch of their Language Operations Platform enhances translation strategy with real-time quality reporting and customization options.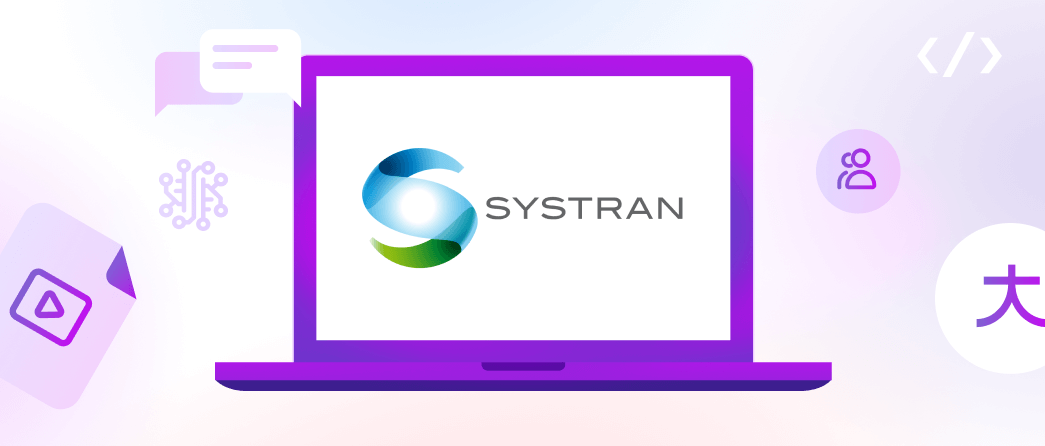 Systran Translate Pro
Systran provides a range of products, including neural machine translation engines, translation APIs, and specialized industry solutions. It emphasizes customization and domain-specific translations. Users can translate text instantly and preserve document layout, graphs, and illustrations in formats like Word, PowerPoint, Excel, and PDF. Systran allows the creation of custom glossaries and translation memories for consistent, high-quality translations. Advanced User Dictionaries enable users to specify custom rules for specific terminology. Systran's real-time translation tool offers API access and integrates with Microsoft Office, CAT, and TMS tools. It supports more than 55 languages and various content creation channels, making it suitable for large companies to collaborate and communicate with customers and team members.
Get a personalized demo of Smartcat
As AI continues to evolve and more players enter the machine translation space, new tools and unexpected solutions will arrive to ease the stress around turnaround times, budgets and content volumes.
If you're looking for quality translations at a more competitive price and pace than almost any other solution on the market, get a customized demo of Smartcat today.
It took around 10 minutes for us to have an Articulate course translated into many languages. Before Smartcat it could sometimes take a year.